Tammie Shults: Former Fighter Pilot With "Nerves Of Steel"
Click here to read the story
Source: Sunny Skyz
Tammie Jo Shults has been hailed a hero for safely landing the Southwest plane that lost an engine on April 17, 2018.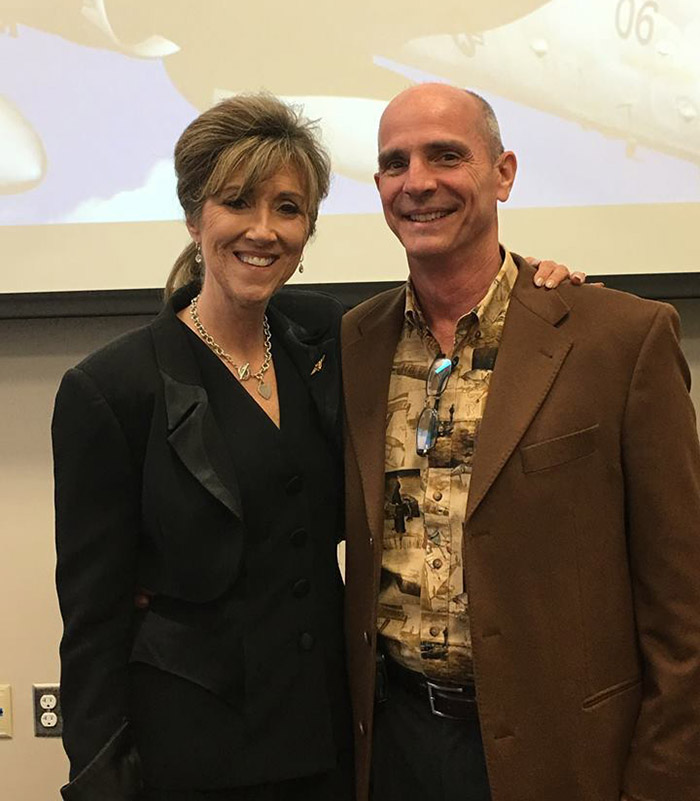 Shults, a former fighter pilot with the U.S. Navy, remained calm and focused as her plane descended with 149 passengers on board the Boeing 737-700.
"Yes sir, we're single-engine, descending, have a fire, number one," Shults told air traffic control.
The conversation continued for a few minutes as they tried to find Shults an emergency landing location. They agreed on Philadelphia.
"Is your plane physically on fire?" asked a man with Philadelphia's arrival sector.
"No, it's not on fire, but part of it's missing," she calmly replied. "They said there's a hole and someone went out."
In the midst of the chaos, Shults successfully completed an emergency landing at the Philadelphia International Airport, sparing the lives of 148 people.
"She has nerves of steel," passenger Alfred Tumlinson told the Associated Press. "That lady, I applaud her. I'm going to send her a Christmas card, with a gift certificate for getting me on the ground. She was awesome."
"The pilot came back to speak to each one of us personally," Diana McBride wrote on Facebook with a photo of Shults. "This is a true American hero. A huge thank you for her knowledge, guidance and bravery in a traumatic situation. God bless her and all the crew."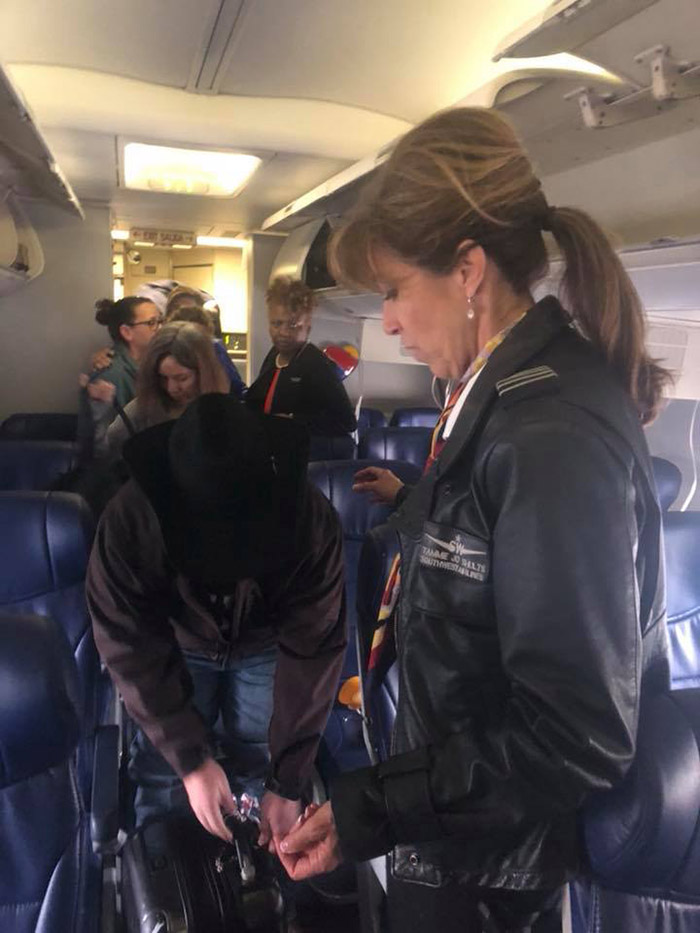 Shults grew up in New Mexico, near Holloman Air Force Base. Watching the daily air shows, she knew she had to fly.
"Some people grow up around aviation. I grew up under it," she says.
Shults recalled attending a lecture on aviation during her senior year of high school, in 1979. A retired colonel started the class by asking Shults, the only girl in attendance, "if I was lost."
"I mustered up the courage to assure him I was not and that I was interested in flying," she recalls. "He allowed me to stay but assured me there were no professional women pilots."
Shults was among the first female fighter pilots for the U.S. Navy. She served in the Navy for 10 years.
Now, she flies for commercial airlines. There could not have been a more prepared pilot to handle the emergency landing during the traumatic Southwest flight.
Dose of the Day

A nossa dica de hoje aproveita uma "brasileirada" bem comum: Take coffee, take ice-cream.
O melhor verbo, seja para sólidos ou líquidos, é have.
Vejamos alguns exemplos:
Comi carne:

I had meat.

Bebi suco:

I had juice.

Coma um lanche:

Have a snack.
→ Eat é só para sólidos (eat meat, eat fruit, eat rice, eat potatoes, eat ice-cream).
→ Drink é só para líquidos (drink water, drink coffee, drink beer).
O verbo take é usado para remédios. Também pode ser usado para drogas ou veneno.
Vejamos alguns exemplos:
Tome esse remédio:

Take this medicine.

Ela tomou dois comprimidos:

She took two pills.

Eles estão tomando drogas:

They are taking drugs.

Ele tomou veneno:

He took poison.
Agora vamos falar de refeições. Mais uma vez, o verbo melhor é have, mas o verbo eat também pode ser usado:
Tomar o café da manhã:

Have breakfast (eat breakfast)

Almoçar:

Have lunch

(eat lunch)

Jantar:

Have dinner (eat dinner)
Breakfast e lunch são verbos, mas são usados com menos frequência. Já no caso de dinner, temos o verbo to dine, mas também não é muito comum.
Related Posts
Podcast: Play in new window | Download